Dyngus Day Buffalo New York April 5, 2010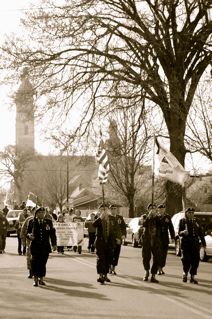 In the coming months I will be sharing my photography with you.
First up is my most recent photo- shoot
Marching on Peckham Street April 2010
---
Buffalo's day after Easter celebration is probably the largest in the Country. It features a parade, this years lasted over two hour. As it weaved its way through streets of Buffalo's East Side it was met with throngs of people lifting their drinks toasting them with one hand and grabbing up the candy and other goodies launched from the floats. The most fun is usually had at the corner of Memorial Drive and Peckham Street in front of Arty's Bar. As the parade and the adult beverages flowed the corner gets tighter and tighter as the mass of revellers move closer to the passing floats.
After the parade there are several venues for the party to continue. This year I started at The Central Terminal and between waiting in line for a drink and then the bathroom I managed to get some fun shots.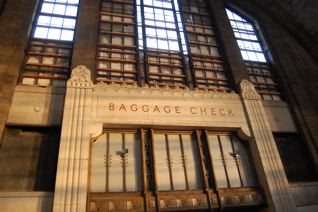 Following the Terminal I made my way to St. Stanislus for more dancing , drinking and who was that girl in the men's room? with music provided by a huge band, at one time there were 4 acordians playing.
The night ended at the Polish Library on Fillmore Ave with music by Fritz's Polka Band.
As much as I enjoy the festivites I use these kinds of events to get into places that often times miss my camera. Quick side trips into corner bars that usually frown at strangers with cameras, a peek in the magnificent churchs that dot the neighborhood and of course, the people...young, old rich, poor. The faces and each one has a story to tell whether I speak to them or not therein lays the soul of a city.
Posted by collegestreetgallery at 12:48 PM EDT
Updated: Thursday, 8 April 2010 1:43 PM EDT